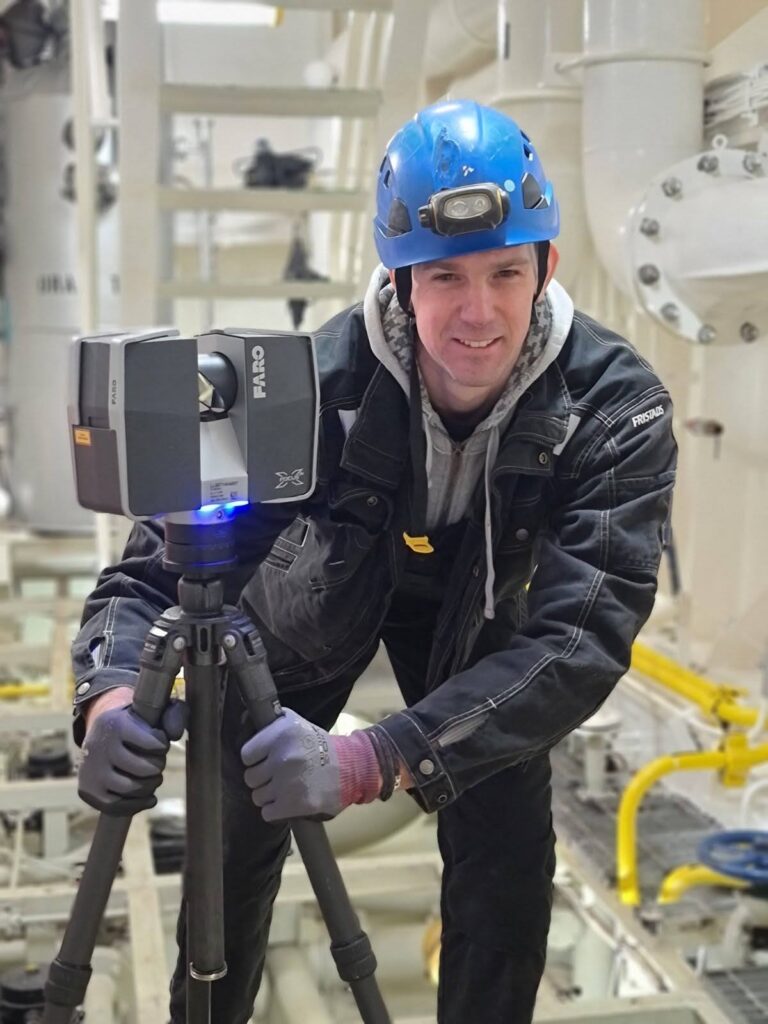 Alfatest provides a 3D scanning service of industrial (>2 m) and small objects (up to a few cm). It can be buildings, facilities, ships, mechanisms, items. 
Development of geodetic equipment has led to 3D laser scanning technology so today it is one of the most modern and productive measurement methods.
With the 3D laser scanner, we let a laser beam sweep over the object or area in question, thus measuring the distance between the scanner and a large number of light reflections from ground and other objects.
The scan produces millions of measurement points called "coordinates." Together the points create the raw data in the form of "point clouds." A person can get an exact measurement from any one point to any other point in the point cloud, to put it in a nutshell we can say that 3D scanning is an "digitalized" as-built representation of the reality.
Thus, gathered information is a vital input to create 3D environments where you can then perform simple measurements and develop the required solutions.
Nowadays, objects that require modernization and alteration, or high-precision duplication, in most cases are subject to 3D laser scanning.
We provide a 3D scanning service for you to achieve:
Construction industry and civil engineering

As-built drawings of Bridges, Industrial Plants, and Monuments

Documentation of historical sites

Site modelling and lay outing

Quality control

Quantity Surveys

Freeway Redesign.

Reverse Engineering

Interfacing

Repurposing

Design

Civil applications